Motorola Pulse 3 Max Blue/Gold Over the Ear Wired Dynamic Headphones

The Motorola headphone is a powerful, dynamic ultra-lightweight over-ear headphone. Its powerful drivers deliver the feel-it-in-your-bones bass response and legendary sound quality you expect from Motorola. The ultra-light self-adjusting earcups offer a perfect fit for all-day comfort.

Compact and Foldable

Easy to carry, easy to store headphones are engineered for music on the go. The intelligently designed Feather Light Headphone weighs even less than 200 g has a foldable yet compact design, the earcups can be folded for easy, convenient storage.

Snug Fit

The over-ear headphones with swivel earcups offers flexible wearing and a comfortable fit for everyone. The ergonomic design creates passive attenuation of ambient noise while providing maximum comfort for hours of listening pleasure in a snuggly fit without fatigue.
Compatible with Amazon Alexa
High-power drivers: Create superior Motorola sound, with bass you can feel

Lightweight earcup construction: Allows a comfortable listening experience, even for long sessions

Self-adjusting earcups: Give you a perfect fit easily, every time you listen

Feather light: The sleek, lightweight and compact design makes portability extremely convenient

Easy to carry, easy to store headphones are engineered for music on the go

In-line microphone: The tangle-resistant cable with 3.5mm audio jack comes with a built-in mic and control for calls and playback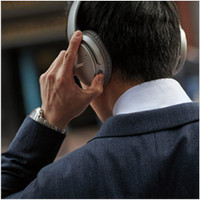 Take Action
Block external noises, let in some of the noise or turn off the noise cancellation just by clicking on the Action button.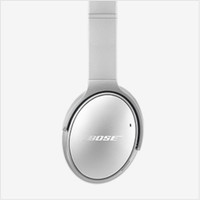 Volume-optimized EQ
Experience a balanced audio performance at any volume.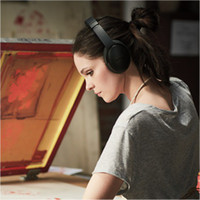 Long Battery Life
Connect your smartphone or tablet through Bluetooth or NFC pairing and get the party going for up to 20 hours or use the audio cable as it offers up to 40 hours of play time.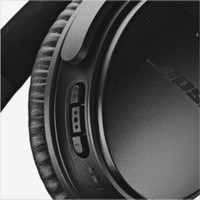 Use Your Voice
Not only can you make crystal-clear phone calls in noisy places but you can also use your phone's assistant to control the music and more.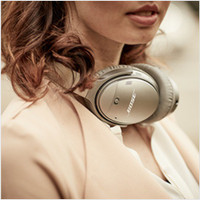 Strong and Sturdy
Crafted from premium materials like the Alcantara on the headband and synthetic protein leather for the ear cushions, this pair of headphones offers a comfortable fit and is durable.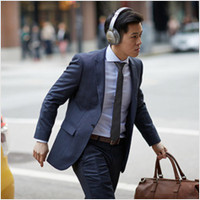 Bose Connect App
Personalize your headphones, manage Bluetooth connections and access software updates on your phone
PREMIUM AUDIO QUALITY HEADPHONES
SING UP TO OUR NEWSLETTER
It is a long established fact that a reader will be distracted by the readable.