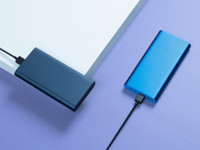 Dual Output Ports
Thanks to the two USB output ports, this powerbank makes it easy for you to simultaneously charge up to two compatible devices.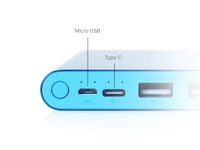 Dual Input Ports
The Mi 3i 10000 mAh powerbank comes with two input ports, namely a Type-C port and a micro-USB port. Hence, you can replenish the charge of this powerbank via a cable with any of these ports.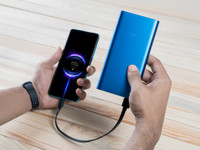 Fast Charging Capabilities
Thanks to the two-way fast charging capabilities and fast charging support of up to 18 W, this powerbank can quickly and efficiently charge not only your devices but also itself.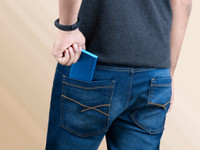 Lightweight and Durable
Thanks to its lightweight design, this powerbank from Mi is easy to carry wherever you go, so you can juice up your devices quickly, whenever you want. Moreover, its aluminum alloy case offers high structural strength and is capable of withstanding any minor collisions or impact, thereby making it durable.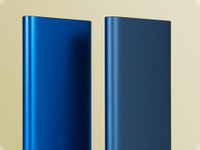 Compatibility
The dual USB Type-A output port supports 5.1 V/2.6 A and the single USB Type-A output port supports 5.1 V/2.4 A, 9 V/2 A, and 12 V/1.5 A, so you can connect and charge a wide range of compatible devices, such as smartphones, tablets, wireless headphones, smart bands, and more, using this powerbank.
Smart Power Management
If the charge on this powerbank has gone low, you can enter a 2-hour low-charging mode by double-pressing the power button. This mode helps you charge devices, such as the Mi Band 4, Mi True Wireless Earphones 2, and more, that require less power.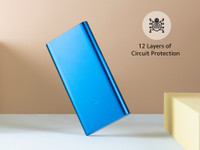 Safety Features
While charging your devices using this powerbank, you can keep aside your worries as it offers protection from overheating, over-current, and short circuits, thanks to its 12-layer chip protective design.