Sale!
PHILIPS SHP1900/97 Wired without Mic Headset (Black, On the Ear)
Product Description
Rediscover your love from classical music with these headphones.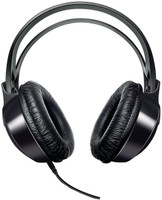 Great Ear Cushions
The comfy ear cushions prevent audio leakage, so people around you won't be annoyed by the rock music you listen to. The cushions also enhance bass frequencies.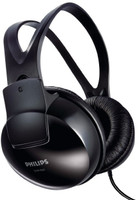 Lightweight Headband
Comfort, along with durability, is further improved thanks to the lightweight headband.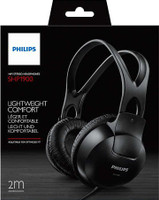 2-metre Long Cable
You can move around freely when you are listening to music with these headphones. The 2-metre-long cable provides enough slack between the headphones and your audio player.
Optimize Sound Quality
By covering your ears entirely, the full-size earshells help in the production of a better sound. The earshells are complemented by high-performance, 40-mm drivers.